We looked like a normal family. On weekends.
Every Friday night, my husband's plane would land, and we'd cram all manner of family life into two insufficient days before Monday barged in with the next flight out. Week after week, month after eight long months.
Weekdays were a crash course in "single-mom" life for me as employment changes split our household across 800 miles.
As we searched for a job that would bring us back together full-time, my heart beat to the rhythm of a familiar refrain: Lord, "we do not know what to do, but our eyes are on you" (2 Chronicles 20:12b, NIV).
This prayer by King Jehoshaphat is one I return to often, for it speaks into the deep of a troubled-yet-trusting heart.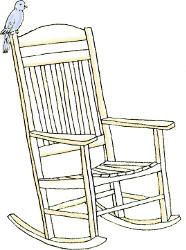 Hey, friend; so good to see you! Happy New Year! ♥
I hope you'll join us over at Proverbs 31 Ministries for the rest of the story of how the Lord goes ahead of us and claims victory over life's battles—embedding His footprints in the sacred soil of our very own Valleys of Blessing…