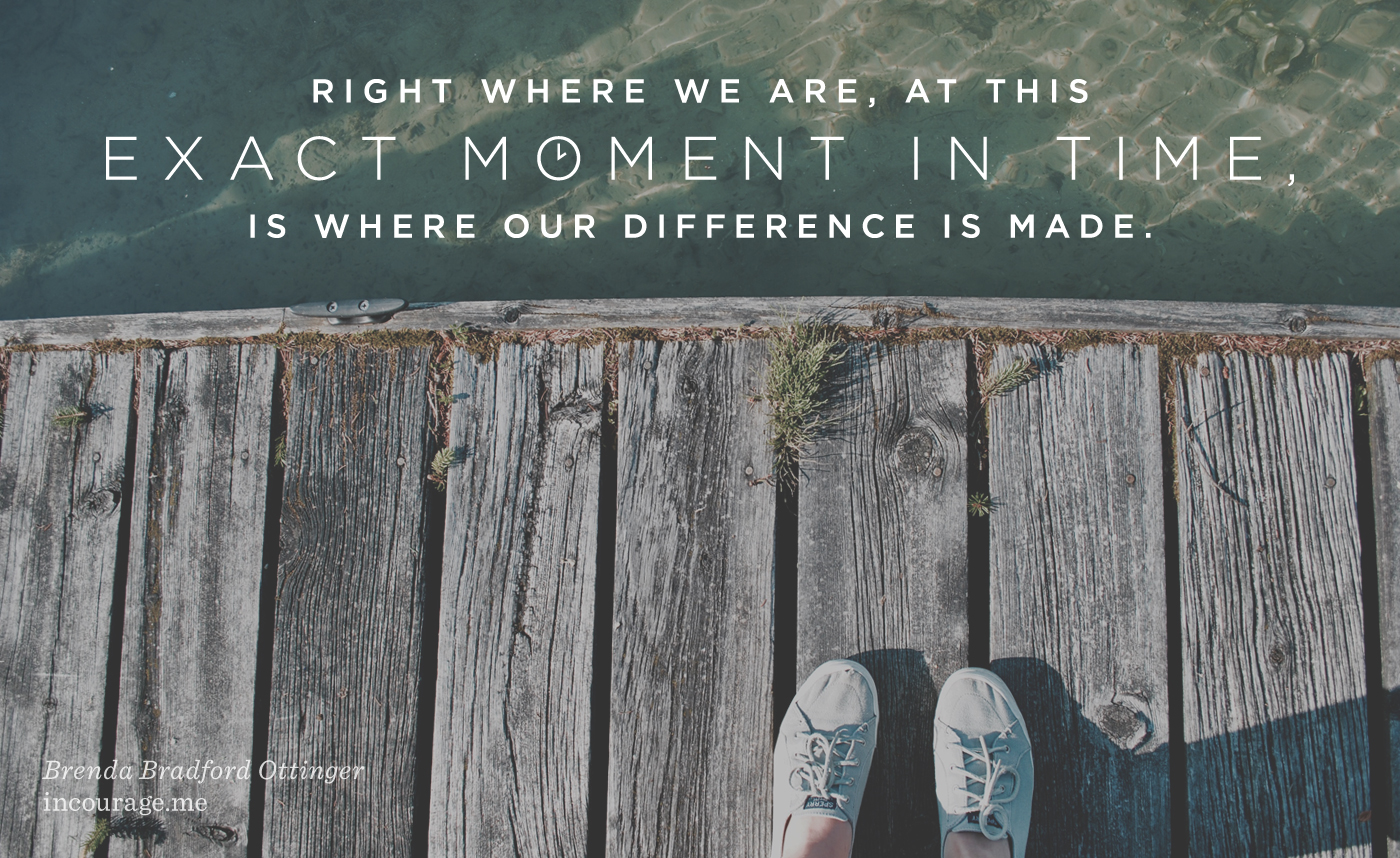 Most summer days, you can find me rocking away time on my front porch. I like to think of it as an investment in my sanity.
Like many southern porches, ours displays an American flag gracefully flying in the wind with the same freedom its stars and stripes represent.
High in the breeze, it's the backdrop of my daydreams, my book binges, my evening porch-lit chats.
But, since I seem to thrive on being different, something I love even more than watching Old Glory catch in the air is watching her shadow dance on the ground.
Funny how small things come into view and leave you wondering how you ever missed them before. They're forever on your radar, making their presence known. That's how it is with me and these flag shadows.



Today, as I sit and watch the flag waving high atop my porch, quietly drawing attention to its purpose, it occurs to me that—just like the flag, when we rise up to our callings, humbly living our passions out loud, we create a shadow.
Each wobbly step we take in faith, doing the thing God set in our spirits to do, (even when we can't see the fruit of it right now) creates a shadow that marks the place for others. A shadow that gives sight to the unseen of ministry.
Because, if we're "calling a thing a thing" (as Iyanla Vanzant likes to say, and I like to copy) then the truth is, there's a lot of blind faith in ministry…a lot of "unseen." Much of the time, we're stepping out in trust, hoping that what we have to offer resonates with others.
But what we don't often realize is that, as we're stepping out, we're creating shadows.
Reference points of hope. Marked spaces that declare:
Here.
Here, see?
In this life, you can make a difference. 
Simply showing up and planting our feet in the ground where we believe God wants us to be, inspires others to show up too.
And, friends, it's okay if we sometimes wonder whether what we're doing even matters. Or if we aren't sure we believe in ourselves as much as the God who called us does.
Because, here's the thing: people are good at seeing others' strengths and measuring them against their own weaknesses. They don't need to see our shiny. They're not served by our waiting until we have it all figured out to show up. They need to see our humility as we tentatively take steps, creating shadows that look like hope.
Back in the day, Paul spoke a good word to Timothy, "Do not neglect the spiritual gift you received…throw yourself into your tasks so that everyone will see your progress." (I Tim 4:14-15 NLT) Not your finished product, but your progress.




Here on the East Coast, it's been extra stormy lately, so we've temporarily taken our flag down a few times, lest a wind-blown flagpole impale itself through a window. (Seems like the right thing to do and all.)
But those times when the flag isn't out—guess what else is missing? Its shadow.
I've come to realize that a vital part of ministry is making a way for others to come up. For others to out-pace us, even. Empowering those who share our path feels somehow sacred to me.
Because, this path we're on, it leads to the same place—clear to the heart of God. It's the way of home and health and restoration and life.
So, on those days when what we have to offer feels small and we can't fathom its impact, when we're weary and don't feel like showing up—take heart, it's not our shiny that inspires, but our surrender.

Tweet This
Sometimes it's easy to forget we don't need to be writing our eighth book, or be on the highest rung of the corporate ladder, or be the PTA Super-Mom in order to inspire and invest in others.
Right where we are, at this exact moment in time, is where our difference is made.
Because a difference-making life isn't created from the abundance of success, but from small moments of influence marked along the way.

This article appeared first at (in)courage.