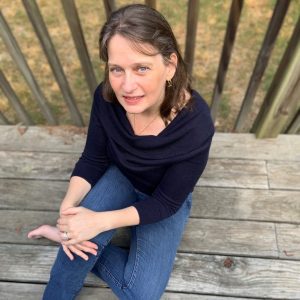 Welcome, friend.
So honored to meet you in the middle of this beautifully broken thing called life.
If you're someone who enjoys real life in community–well, me too! Blessed to know you.  🙂

And, if you're someone who's struggled to find your place, your people and your worth in this world,  I'd love to come alongside you as we walk out our callings together, embracing the confident, cherished women He created us to be. 
I'm Brenda ~ a southern girl who enjoys reading, writing, photography, faith, family, friends and laughter. Wife of Joe, mom of sons, daughter of God, friend of yours.
Should you ever need me, just hunt down the closest rocking chair, on the nearest porch, and there I'll be–sweet tea in one hand and a book (or camera) in the other. (In spirit anyway…)
So–now that the small talk's out of the way and we're on first-name basis…

Here's my real :
I'm a middle-aged woman who spent much of her life chasing roots…looking for the belonging my soul craved. Not knowing a familial sense of belonging, I longed to be enough.
As you might imagine, my heart holds a tender place for others who've also known the hunger for roots.

Over the years, the Lord has spoken belonging over me, whispering into my famished heart that—He is my Home.
Some days, I'm still a little girl searching for home–then Jesus shows up and reminds me I'm welcome, I'm claimed, I belong. Because He said so. 
And, just like that, in the midst chasing roots, I'm touching Sky…keeping company with the One who placed Heaven in my heart so I'd search for Home—and find Him.
So, that's a little about me.
I'd love to hear about you. 🙂
In this space, I pray you find:
A place where hearts are spilled, prayers are lifted and laughter is born.

A place where brokenness is permitted, cradled and honored.

A place where inspiration abounds, healing is unlocked & dreams are dignified.

A place where authenticity breeds freedom & freedom empowers community.
This is also the home of the #ChasingCommunity Linkup — every Thursday on the blog. Come on by and join the fun!
If there's ever anything I can pray with you about, please feel free to contact me anytime.
Thanks for the company, friend!

grace upon grace,
Brenda    
 "Lord, You have been our Home since the beginning." ~  psalm 90:1, ncv